Let go of all that holds you back with the Quantum Reiki Grand Master Certification. Launch into your life purpose and create your New Birth.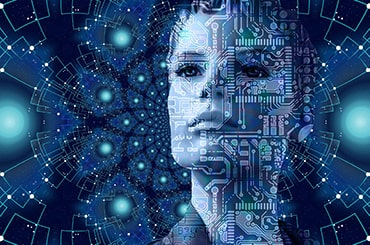 Take your Reiki practice above and beyond with the Quantum Reiki Grand Master Certification Program.
When we look at Reiki, we understand it to be an amazing form of energetic balancing, where many of the causes for stress and anxiety are tended to and cared for in a loving manner. This in turn helps to create a healthy mind, body and soul.
When we apply Quantum Reiki, we are engaging with the energies of the Reiki field, supercharging it with the Universal keys and focusing these keys on all the areas of our lives, from the cosmic to the DNA recreating our stories. When we enable communication with all life in all of existence, we create a bond that cannot be broken.. Our appreciation for all that is, was, and ever will be, is acknowledged in the cosmos. The truth of who we really are is expressed through our soul mission that now all obstacles are observed and changed to catapult us into our highest and best possibilities and potential.
Benefits for people to receive, learn and practice, Quantum Reiki
Never need another symbol or Reiki class after this
Deep rooted cleansing of the body, mind and soul in the Akash
Connect to yourself on a DNA level
DNA repair at it's deepest levels
Similar to experiencing many past life regressions in one session
Working with the subconscious at the surface
Instantaneous results due to it's potency
Expand on the language of Quantum wellness
Learn to change and transmute the download from the cosmic internet
Play and Create with the joyous energies & engage with all aspects of You
Develop further your relationships with your energies
Face and accept the energies to surrender to the Universe
Use Reiki energy to impact the DNA body, mind and spirit
---
Quantum Reiki Grand Master
Certification Program
Quantum Reiki Level 5 – Burning Away What No Longer Serves You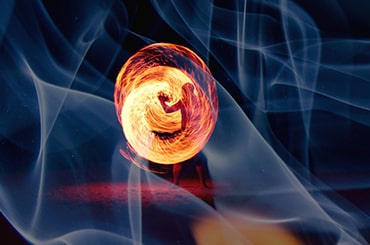 Be the Tiger or Tigress,
Courageous & Strong
Jumpstart your frequencies
Create motivation
Help stimulate Kundalini
Deepen connection to Creation
Burn away fears
Learn to let go the lack of safety
Lett go of fertility blockages (If applicable)
Improve sensuality
Burn away issues tied to sexuality and sexual drive
Prerequisites: Quantum Reiki Master Certification, Online Video Chat
Duration: 2 days
---
Quantum Reiki Level 6 – The Flow of Life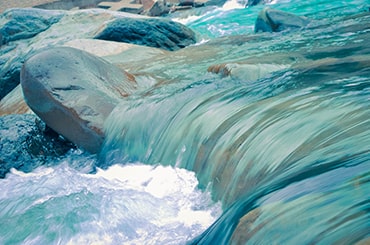 Be the calm in the eye of the storm
Deeper development of your intuition no matter what level you're at now
Psychic and empathic abilities greatly enhanced
Unblock and release inabilities, empowering your 3rd Eye
View the Akasha at a different level, further than anything you've ever learned from other Reiki practices
Move the energy within the body and out of the body
Empower your third eye
Wash away Insomnia
Eliminate anger
Let go of fears
Remove insecurities
Clear away judgement
Release stagnation of outdated grounded beliefs
Prerequisites: Quantum Reiki 5
Duration: 2 days
---
Quantum Reiki Level 7 – Unraveling the Secrets of Subconscious Blocks

Let go, face your shadows and fears. See the "flip slide" of things. This key is essential to the Grand Master Level.
Reveals the secrets of the subconscious in ways you may needed to know the root cause
Highlights something deep within the Shadow-Self to repair it and clear it without actually having to know what it is
Shows you unknown truths
Isolates something unstable within you, corner it and make it show its true colors (physical and non)
Aids in discovering the root cause of repetitive depression
Helps find the root of PTSD
Encourages the elimination of paranoia
Helps to conquer unknown traumas
Prerequisites: Quantum Reiki 6
Duration: 2 days
---
Quantum Reiki Level 8 – True Balance & The Middle Way
Bring the extremes of all aspects of your life into balance for ultimate release
Slowing down the emotional impact of the environment, allowing you to think fast in order to come up with a solution
Highlights the source of energy that is affecting a certain aspect of life
Bring the Hermetic laws into balance
Identify where the Yin and Yang have imbalance of life frequencies of mind, body and spirit
Can slow down the velocity of an energy affecting a Life frequency
Helps you come to terms with why something emotionally impacted you
Opens up lessons within the Chakras in order to complete your Life Mission
Neutralizes emotional pain that may be unresolved
Prerequisites: Quantum Reiki 7
Duration: 2 days
---
Quantum Reiki Grand Master Certification – Happiness, Joy, Grace & Bliss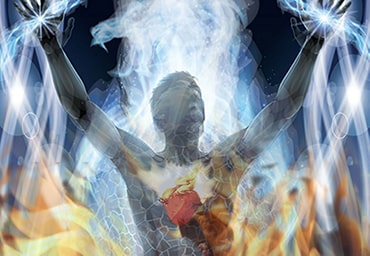 – The

all encompassing

frequency key –
This key is the key of New Birth. Look at aspects of yourself in every Universe. The grounding anchor all other keys. This level is more experienced than explained.
Neutralizes emotional pain that may be unresolved, and detaches you from it
Can be experienced as electricity, burning sensation, increased heart rate, or static
Mirrors an individual's vibration back at oneself for transmutation, transfiguration, and transformation
Brings Illumination to all shadows involved in an experience
Highlights clues to aspects of the Soul that need cleaning
Unifies the Oneness within all that is with ones system
Cuts through illusions being projected by everyday Life
Helps build a healing experience that restructures extreme stagnation in ones Life
Cuts through energetic tethers within the subconscious
**Disclaimer: ● This symbol cannot be used on children, small animals or household plants ● Exception is on large trees and animals such as cows and horses ● If you willingly doing so, you will lose the energies and abilities you've gained from the program, since you've knowingly used them against the Quantum Reiki Ethical Code** ●
Prerequisites: Quantum Reiki 8
Duration: 2 days
---
Quantum Reiki focuses on using ALL of Reiki so that you can use Reiki to it's maximum potential, therefore this program is considered above the Reiki Master Certification Program.
---
Read from the US National Library of Medicine for a bit more on quantum physics and Energy Medicine (EM) modalities. Click Here